The KEE Construction Team is a very dynamic group.  We have full time carpenters, electricians, painters and a full site/utility division available to accommodate most any construction need. Over the years Clients have been impressed with our ability to focus on both Commercial and Residential work. We find this to be one of our major strengths.  Both types of Construction are very much related and overlap each other in a way which we feel is a Value Add for all our customers.  We also believe that the relationships we have with our Subcontractors and Suppliers is very important for any project to be a success. KEE pulls from select Subcontractors and Suppliers in the area.  In the past 16 years we have created valuable and trusted relationships with these companies and count on their ability to accomplish any task.  The experience level of our Team at KEE carries a very impressive background.  Since inception KEE Construction has completed well over $100 million in sales and has been recognized many times as an award winning construction company.
Members of KEE will strive to exceed customer expectations by executing all its services in a timely and professional manner while delivering a quality product. We look forward to working with you on your project!
All of us here at KEE Construction understand that we are very fortunate to live in such a great community.  Over the years we have supported many local non-profit organizations monetarily, by gift in kind donations and through volunteering.  Winchester / Frederick County is very lucky to have organizations like these to help those in need as it relates to food, housing, and safety.  As long as we are able, KEE will always support those in need and the services of our community.
We also support our troops.  KEE is committed to hiring our distinguished veterans and transitioning military into our work force.  If your interesting in working with KEE, please contact us today to see what opportunities we have available.
Northern Virginia Daily Best of the Best:
Voted Best Contractor, Best New Home Construction, Best Remodel, and Best Commercial over nine years in a row
Top of Virginia Builders Association:
Outstanding Builder Of The Year
Parade of Homes Winner – Best Renovation
Parade of Homes Winner – Best Estate Home
Parade of Homes Winner – REALTORS Choice
Parade of Homes Winner – Home Construction
Virginia Chapter ACI:
Award of Excellence for concrete innovation Kernstown Site Project
Award of Merit:
Preservation Historic Winchester for Rehab Efforts – Winchester
American Institute of Architects – Bells Building – Old Town Winchester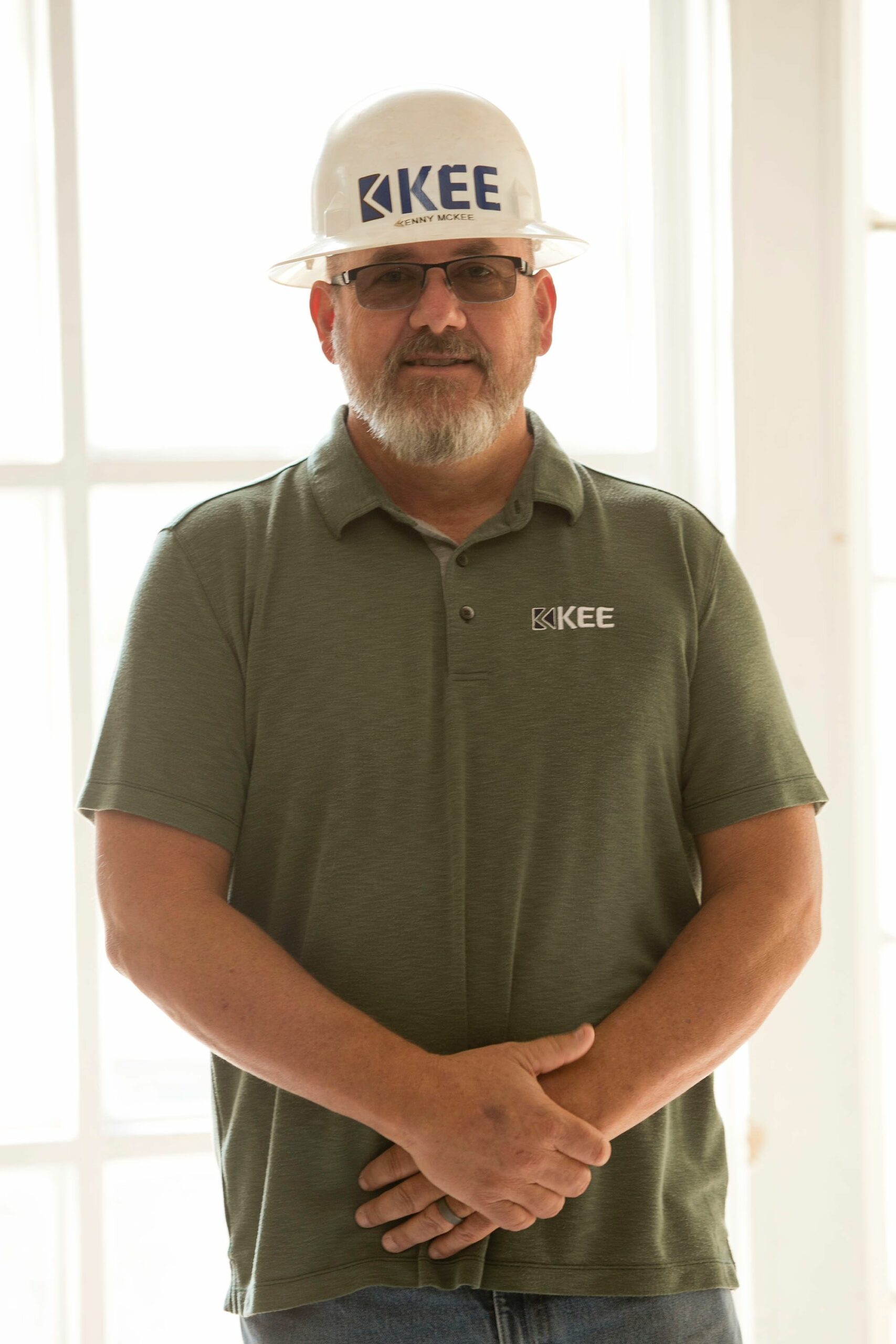 Over 40 years experience in commercial base building and renovation. While working with his former employer, Davis Construction, no job was too big or complex. Davis focused on new commercial construction, renovation and tenant build-outs. At the end of his career with Davis, Kenny was one of the company's top senior supervisors. Kenny was awarded jobs that involved much technical knowledge and ability. Duties such as estimating, permits, design work and layout will be handled by Kenny.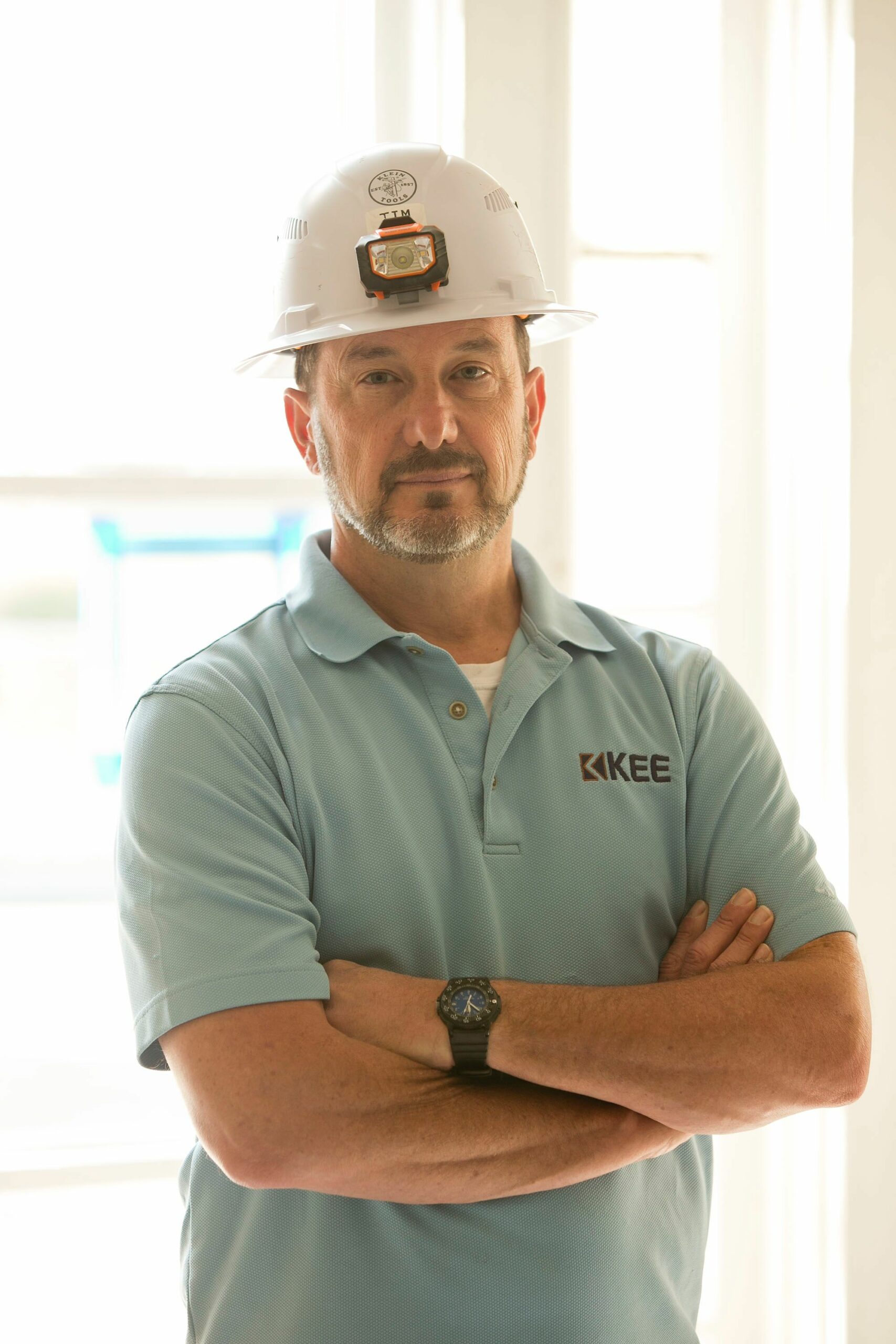 Vice President Construction
Carries a strong background in electrical construction. Tim has worked in the field for over 20 years and maintains masters of electrical designation. Tim is very creative in getting things done in a clean and efficient manner. Before KEE Construction, Tim maintained all facilities at the Columbia Gas station located in Strasburg, Virginia. Duties included maintenance of many of the facilities in the region, new build-outs and microwave tower installation and repair.  Tim oversees the construction management team at KEE to make sure every job is a success.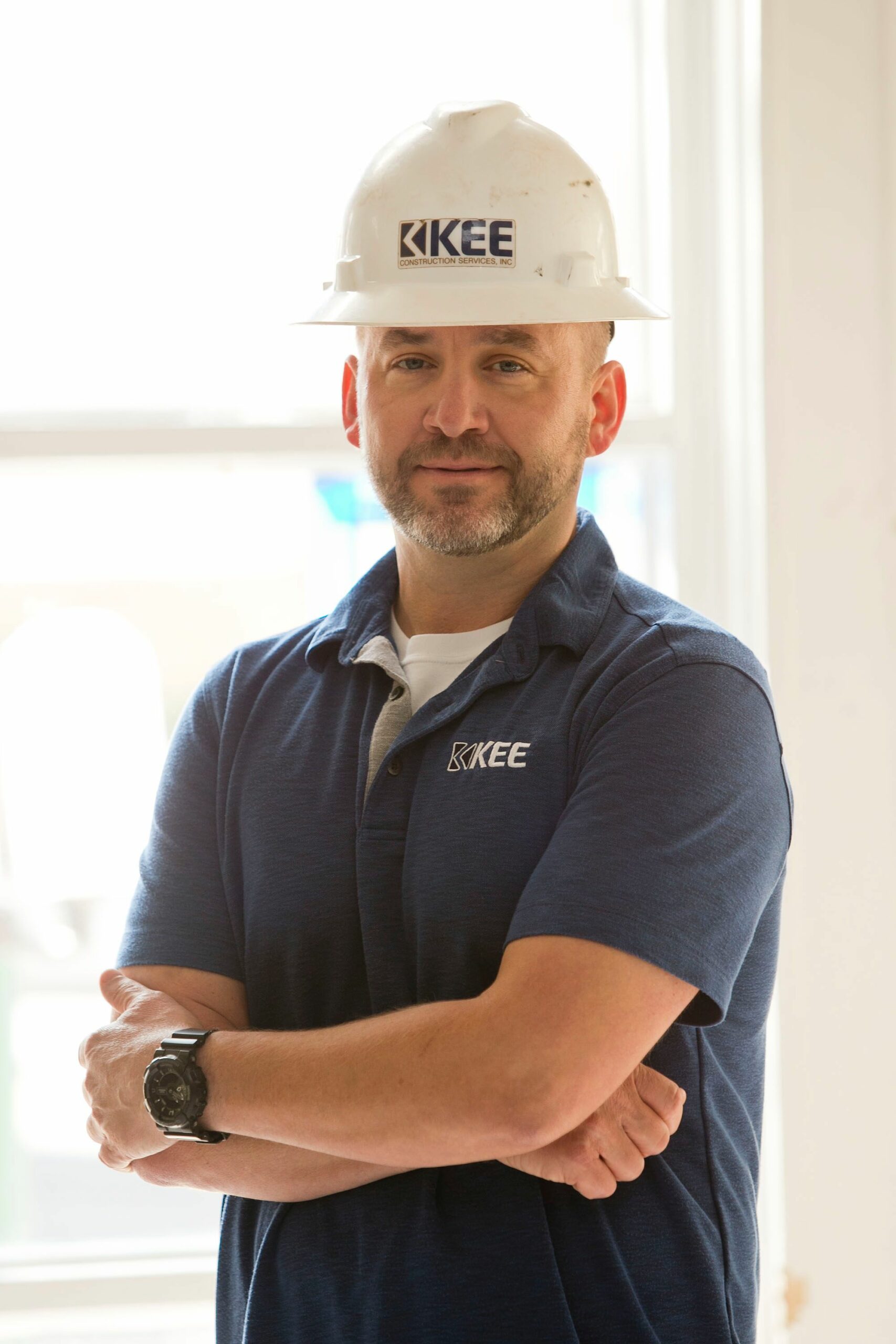 Handles all processes behind the scenes so your project gets executed accurately and efficiently. Danny is a Past President of the Top of Virginia Builders Association and Past President of Habitat for Humanity for Winchester Frederick County. He is a graduate of James Madison University and has a Masters Degree in Business from Shenandoah University in Winchester Virginia.   Danny handles the finances and operations of the business.